Online store for Water Sports equipment
Order the top quality equipment for SUP-boarding and water sports from us conveniently
Towards the Open Blue Seas
MP Yachts is a skilled expert on boating field in the Gulf of Finland & Mediterranean. We can provide you with a reliable partner for purchasing or selling a valuable boat or vessel.
WE'LL FULFILL ALL YOUR CHARTER DREAMS!
Experience the glorious Mediterranean on deck of a super yacht
FROM SUP BOARD TO SUPERYACHTS
Whether you're interested in a purchasing SUP board for your summer home or a Luxury Yacht for Riviera, we can assist you in finding the right one. We're the official dealer of Fairline and Windy yachts , and additionally we have a strong collaboration with the notable brands and producers from the field. Every assignment is equally important for us. Don't hesitate to contact us if you consider purchasing water sports equipment or purchasing, selling or renting a boat or a yacht.
BROKERAGE
Purchasing a boat or a yacht is a passionate decision to make. Whether one is buying a rowboat or a Fairline, Windy or other brand luxury yacht, she/he should take great care in making the right decision. We have over 20 years of experience at your disposal. Please call us and we'd be glad to help you with any questions you have.
MP Yachts only accepts carefully selected boats & yachts in our selection. Every boat has been thoroughly examined and tested.
We'll support you even after the purchase. It's our matter of honor to make sure that you're satisfied with our service.
CHARTER
Our Charter services are provided in collaboration with carefully selected international partners. All of the vessels are located in Mediterranean, primarily in Croatia and French Riviera. Renting a yacht is a glorious way to spend top quality time with friends and family.
We tailor our services according to Your needs including the full route plans and activities. The climate of Mediterranean is at its best when the summer vacations end in Finland. Please contact us and let's start planning Your dream holiday together!
WATER SPORTS
MP Yachts is an active operator in the field of Water Sports. We offer a broad selection of equipment for boats and beach use alike.
SUP stands for "Stand Up Paddle", which means a board similar to a surfboard, but which is paddled from a standing position. The archipelago and lakes of Finland offer excellent chances for SUP boarding. You can acquire a high-quality SUP boards and other Water Sports equipment conveniently from our Online store. All orders will be promptly shipped to your desired address.
We'd be glad to offer our versatile expertise and help you purchase new or second-hand boat or a larger vessel. We can assist you with the financing and provide a complete management services through the entire purchasing process and after hand over.
When you've acquired a boat or a larger vessel through our services, our After Sales support will be at your disposal in Finland and Mediterranean. Our service network will strive to ensure a careless boating experience through the whole season.
Order our newsletter & receive news about our activities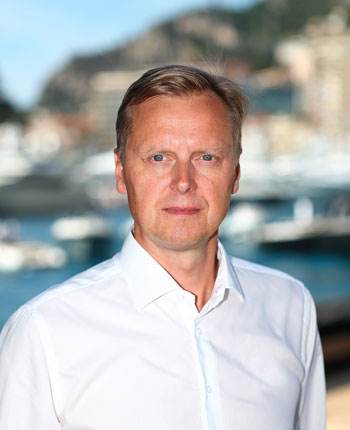 MP Yachts Oy
is a professional, dynamic and international marine operator. We are specialised in the most recognized brands around the globe. We represent
Fairline
and
Windy
brands as the official dealers of Finland and Estonia.
Please contact us if you're planning to buy a boat, a larger vessel or a Charter experience for your family or business. Together we can find the most suitable option for your needs. We can also offer you the best channels for selling valuable boats.
Our sales team has nearly 30 years of experience in working with top brands of the field, which will ensure pleasant and safe purchase. We'll take care of the contract negotiations, pre-purchase inspections, legal matters and registrations efficiently, ensuring the interests of our clients in best possible ways. It's our matter of honor to exceed your expectations!
Company
MP Yachts Oy
PO box 140
00811 Helsinki, Finland
Contact us
Mika Papunen
+358 (0)400 339 958
mika@mpyachts.fi